June 24, 2022
Dear MCPAC Supporters,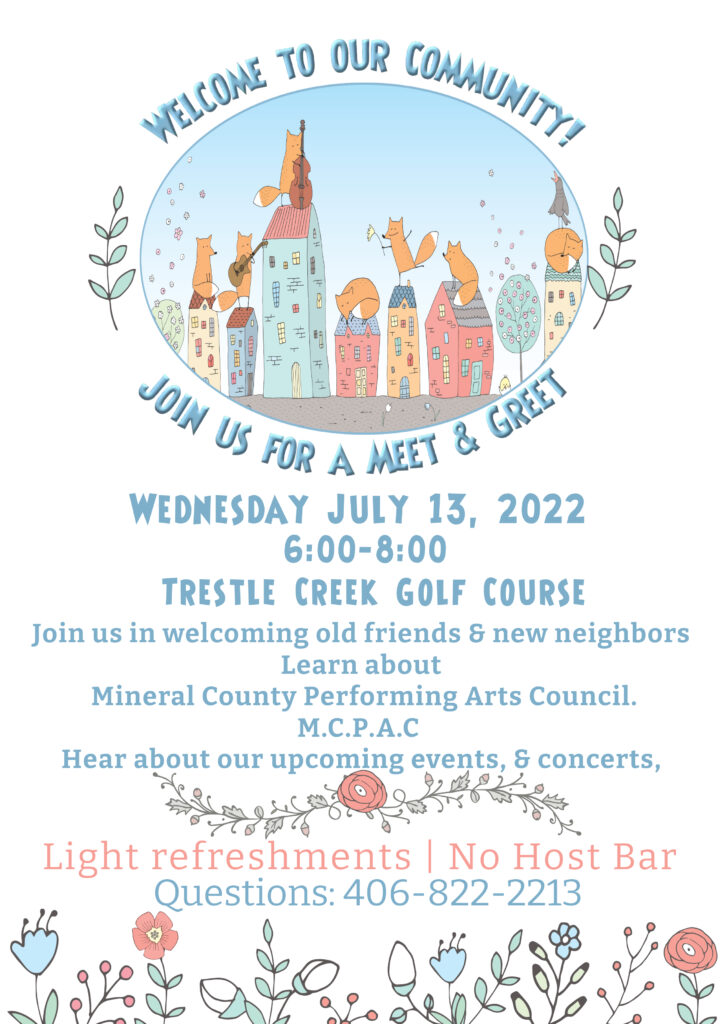 The Mineral County Performing Arts Council is holding a Meet & Greet from 6:00 – 8:00 PM at the St. Regis Trestle Creek Golf Course Clubhouse on Wednesday, Jul 13th. Everyone is invited for a no host bar and free appetizers/finger food as we socialize and show some pictures from past performances in the background. There will be a brief presentation talking about the history of MCPAC, what we've done, and what we have planned for our upcoming performance year, which runs from September 2022 through August 2023. Please join us, no RSVP is required.
While you're at it, mark your calendars for MT Shakespeare in the Parks' 50th anniversary as they perform Twelfth Night at 6:00 PM on August 25th at the Mineral County Fairgrounds!