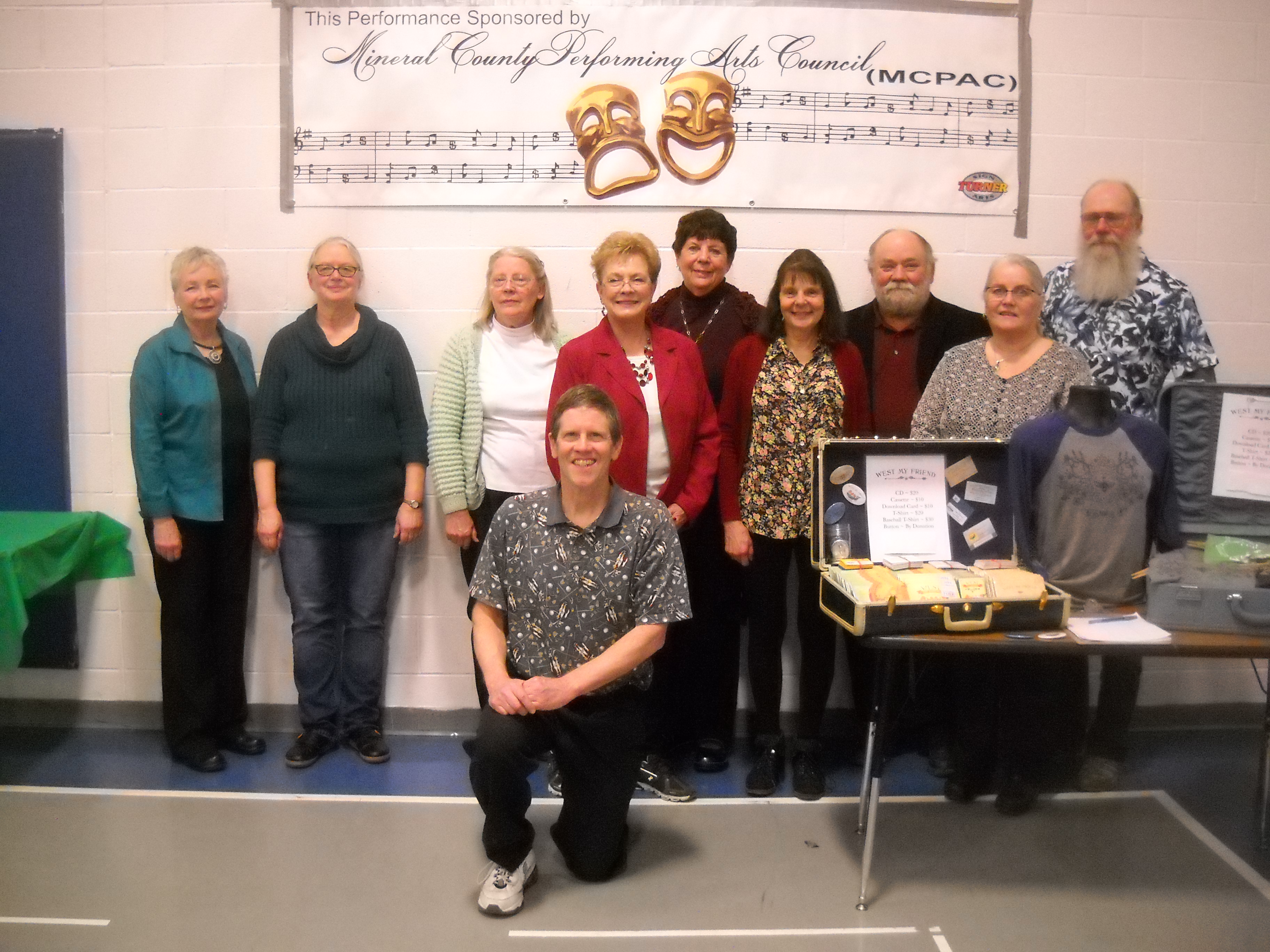 On March 16th, new folk quartet "West My Friend" performed at our Annual Spring Gala.   Brought to us largely through a  WESTAF TourWest grant, whose funding ultimately comes from the National Endowment for the Arts,  an audience topping 100 enjoyed a meal and entertainment.  The night's festivities were preceded by a workshop at the Superior Schools where singer, guitarist, and flutist Eden Oliver led a workshop among teachers in all grades as to how they can incorporate music and musical concepts in subjects outside of music.
Here are some pictures from the school outreach and performance.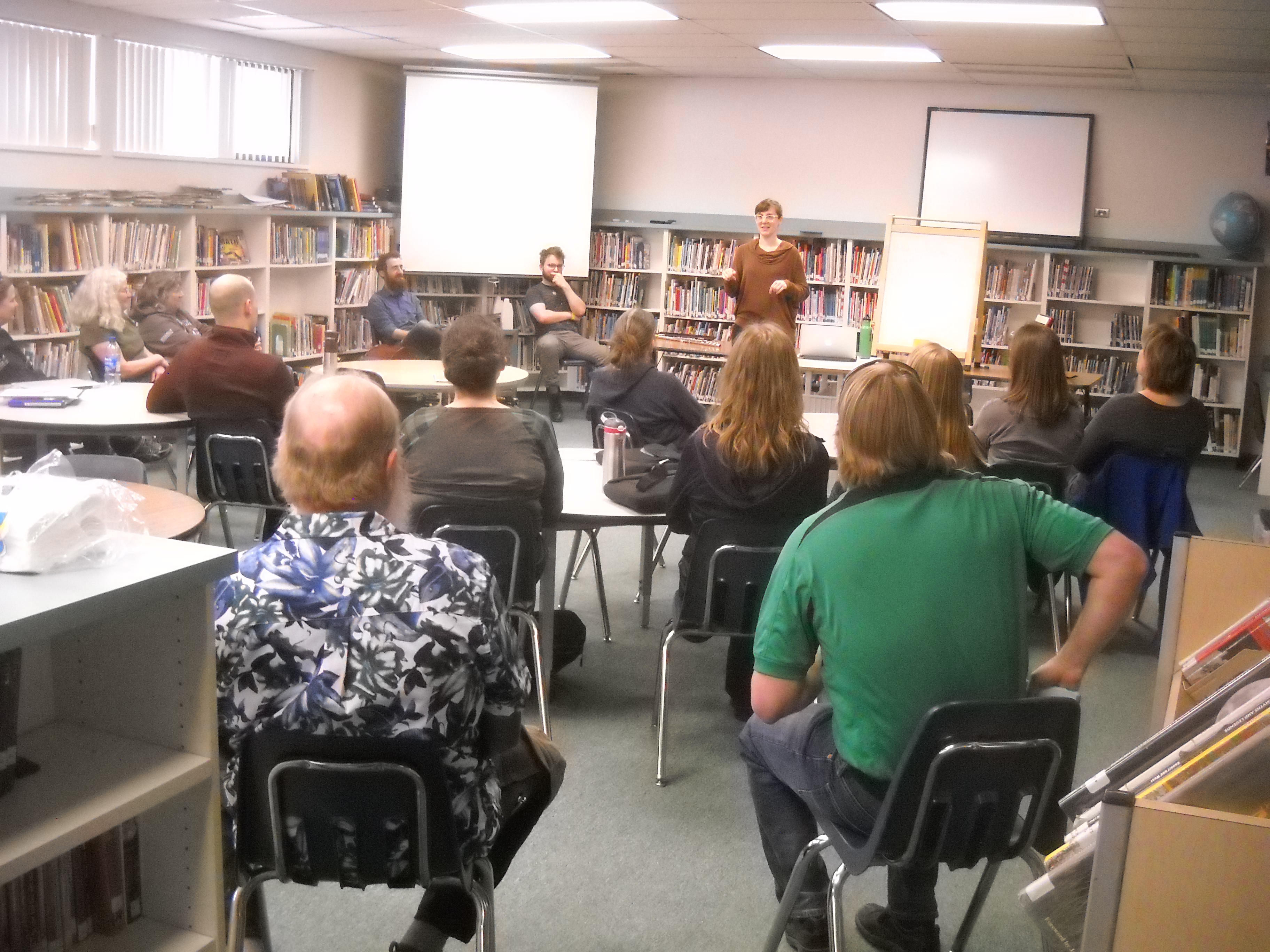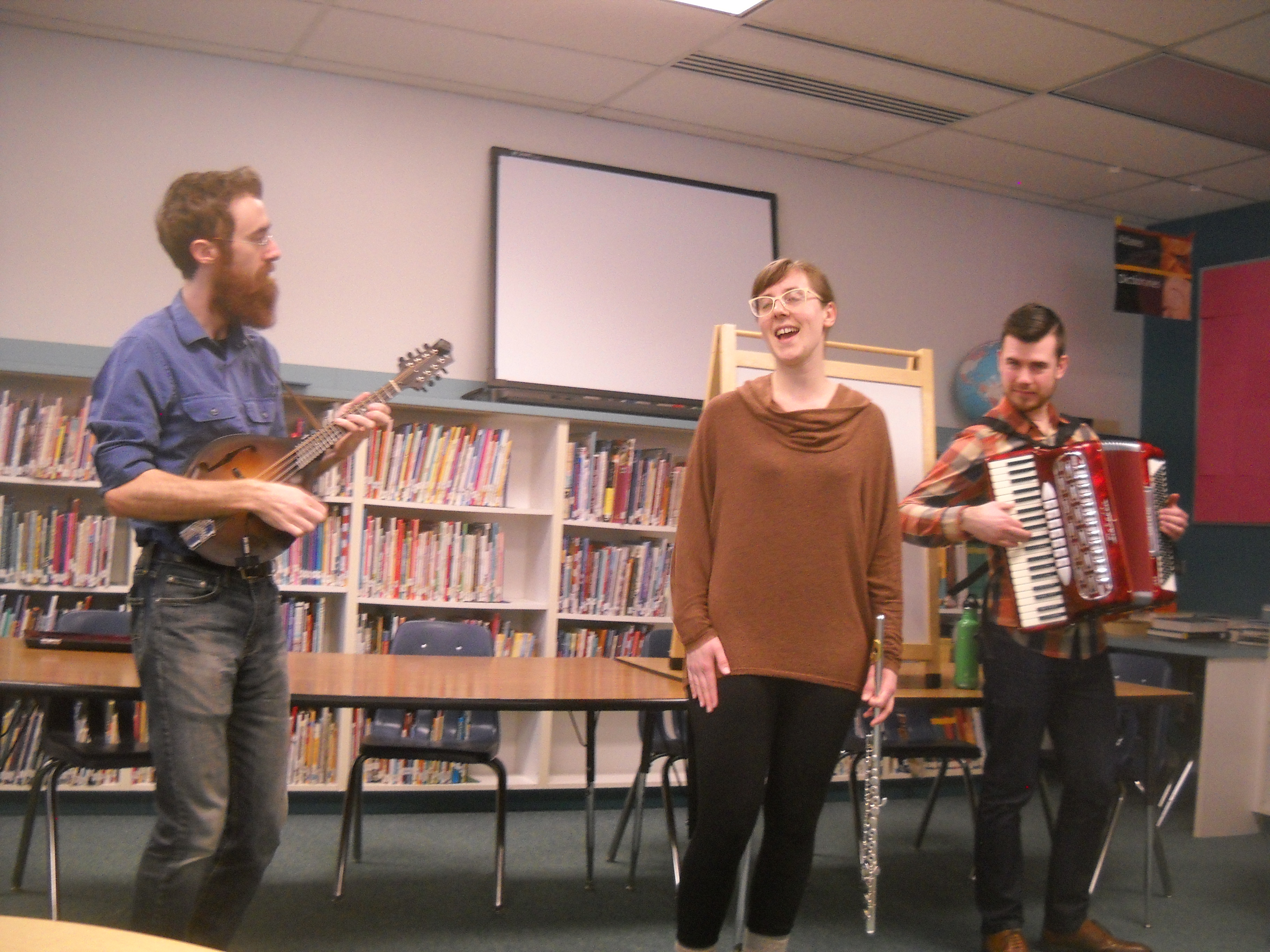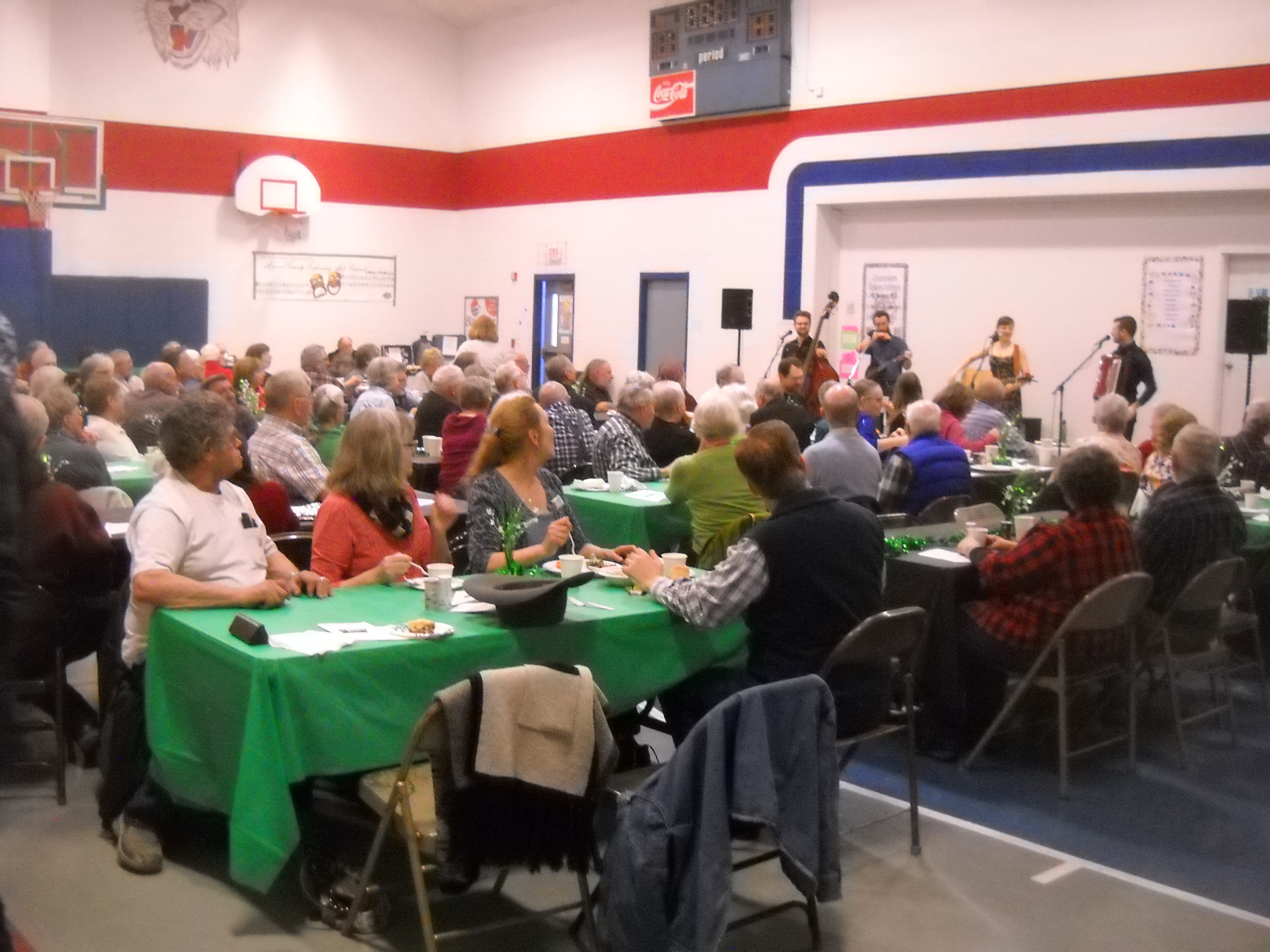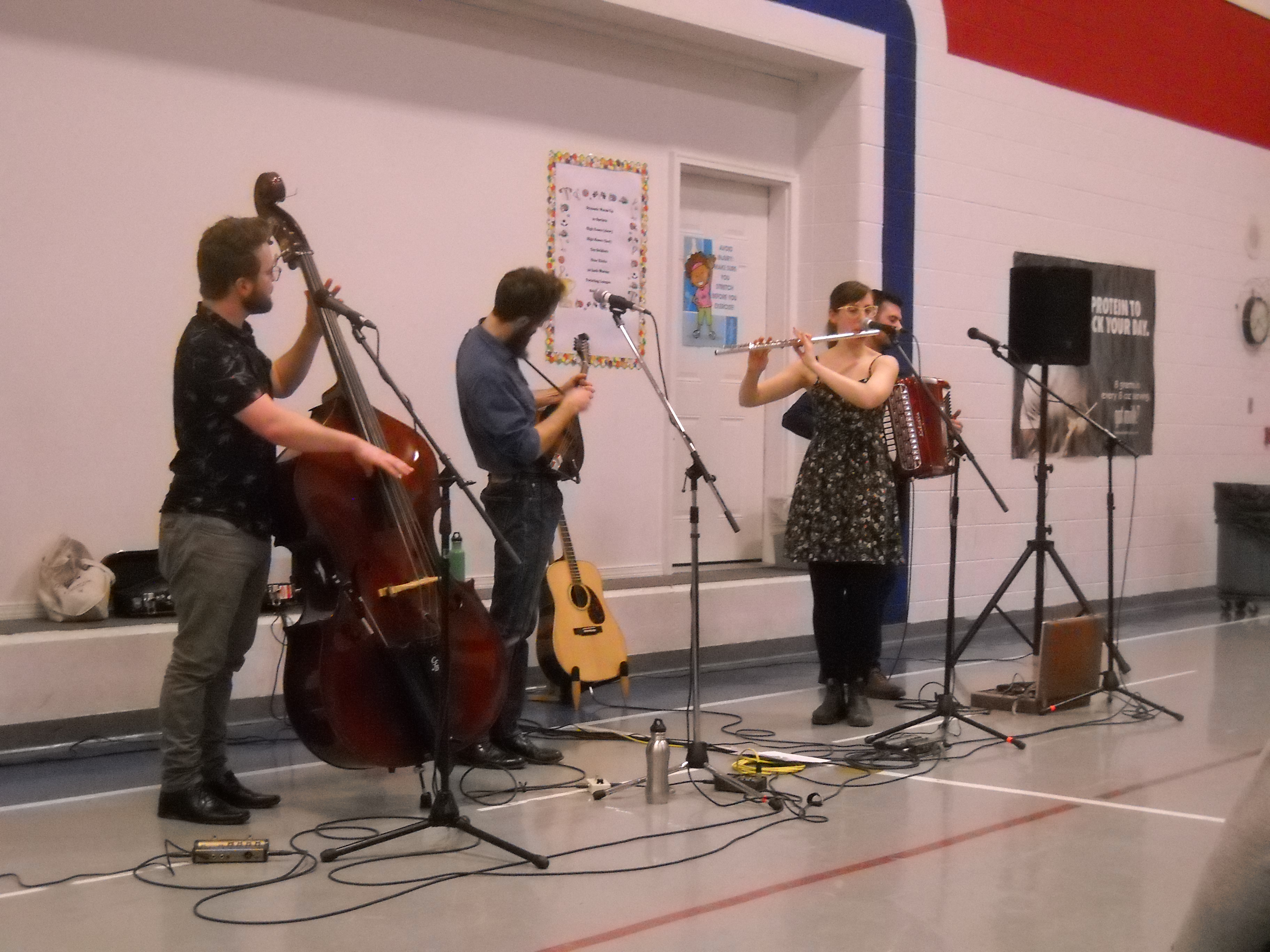 For information on other performances,  see our "Performance Schedule" page for details.
See you there, and thanks for your support!
Jim Goss, Treasurer, MCPAC